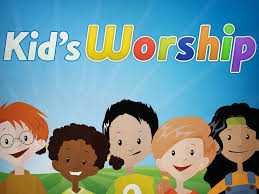 Announcements 29th May 2016
Sunday 29th May
10.45am Kids Worship
11.00am Morning Worship Series: Journey Like Jesus Sermon: 'Grief – why it hurts so much' Scripture: John 11 v 17-44 Rev David Brice
7.00pm Evening Worship Series: God wins. Sermon: 'The 7 churches (Part 2)' Scripture: Revelation 2 v 18-22 Rev David Brice
Leadership Events
ELECTION OF ELDERS: Congratulations to those who have been nominated to the eldership by the congregation: Janine Asquith, Mark Hewitt, David Johnston and David Mullan.  A meeting of the congregation will be held on Sunday 12th June after the morning service when the names of the nominated persons will be put before the voting members individually and voted upon.  Each nominee will require to receive two thirds votes of voters present.  Prior to this meeting and by 5th June 2016 any objection to any of the nominees should be put in writing and signed and given to the Moderator of Kirk Session, Rev David Brice
Organisation Events
MEN TOGETHER: Committee Meeting, Monday 30th May at 7pm in the Minister's Room to arrange programme for 2016/17.
PW ALLOCATIONS: A cheque for £1450.00 has been forwarded to PCI for our PW Mission Fund.
RECYCLED CLOTHES PROJECT FOR OUR PW MISSION FUND: To date we have received £410.54. Many thanks to everyone who brought unwanted clothing. The PW Mission Fund supports our overseas mission personnel, deaconesses, South Belfast Friendship House and our Special Projects. We are still collecting clothes so please bring along and leave at Library Corner in the Church and they will be collected.
Church Notices
Maud Fleming would like to thank those who sponsored her for the Hospice Walk. She raised £1050 which will go towards the new hospice which opened on Wednesday 25th May 2016. Her granddaughter Natasha McKeag raised £452 for the Children's Hospice.
Belfast One World Run: Thank you to those who helped raise funds for Christian Aid, Trocaire, Concern Worldwide and Oxfam Ireland by sponsoring our team of runners and walkers.
For full announcement sheet: 29th May 2016
https://www.glengormley.org/wp-content/uploads/2014/03/kids-worship.jpg
194
259
Glengormley Office
https://www.glengormley.org/wp-content/uploads/2018/07/gpc-logo.png
Glengormley Office
2016-05-26 13:32:38
2016-05-26 13:38:11
Announcements 29th May 2016