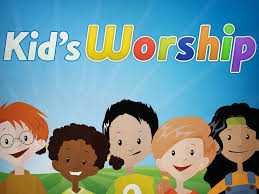 Announcements 26th February 2017
Services
10.45am Kids Worship
11.00am Morning Worship Series: Journey Like Jesus. Sermon: 'Assurances for timid followers' Part 1. Scripture: John 14 v 1-6 Rev David Brice
7.00pm Evening Worship Rev David Brice
Discipleship Events
MID WEEK BIBLE STUDY: Wednesday 1st March at 7.30pm in the Burney Room. 'Close to Home' 4. How We Develop Faith At Home – Family Rev George Moore
COMMUNICANTS CLASS: Rev Brice will run a new communicants class commencing Thursday 9th March at 7pm in the Minister's Room. Please contact him personally or on 07500676762 if you are interested.
Organisation Events
Crèche now has its very own programme, which has been appreciated by our children and parents!   For those children who join in the church service at the beginning we recommend that they join crèche at the same time as Sunday Club leave so that they have enough time to play before their programme starts.
PARENT AND TODDLERS will be closed on Thursday 2nd March.
THURSDAY TOGETHER: We are pleased to have Samuel Cowan from the SEAMEN'S CHRISTIAN FRIEND SOCIETY[ S.C.F.C.] to talk to us about the work among sailors visiting our shores and especially with the cruise ships arriving in Belfast.   Our meeting takes place in the Burney Room at 2.30pm and visitors are welcome.
Church Notices
INSERVICE TRAINING: Rev Brice will be attending an in-service training course this coming week. Should you require the services of a minister, please contact Rev George Moore 028 90342832.
CHURCH VISITOR: Mr Jim Lyttle is on leave. Any referrals should be made directly to Rev Brice.
KIDS ANNOUNCEMENT: If you are P5 and above, we are looking for KIDS AMBASSADORS to welcome the younger kids to Kids Worship Sunday and give out Praise Flags when needed, to hand out our Kids Bags to any children who stay in church during the service, to open and close the side door when kids are leaving for their church and to give out our new Kids Thank You cards. Please speak to Amy Hunter to get involved!
Football challenge: The next football challenge match has been arranged for Saturday 25th March against Ballynure Presbyterian at Seaview with a kick off at 6pm. Anyone interested in playing please speak to Peter Shepherd after the service.
WOMAN'S WORLD DAY OF PRAYER will be held in Glengormley Methodist Church, Ballyclare Road at 10.30am on Friday 3rd March. The evening service will take place in Carnmoney Presbyterian Church at 8pm. Rehearsal on Wednesday 22nd February in Carnmoney Presbyterian.
For full announcement sheet: 26th February 2017
https://www.glengormley.org/wp-content/uploads/2014/03/kids-worship.jpg
194
259
Glengormley Office
https://www.glengormley.org/wp-content/uploads/2018/07/gpc-logo.png
Glengormley Office
2017-02-23 15:51:08
2017-02-23 16:02:51
Announcements 26th February 2017