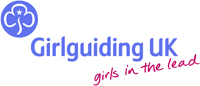 Announcements 23rd February 2020
Services
Sunday 23rd February
11:00am Morning Worship Guides Thinking Day
7:00pm Evening Worship Mr Trevor Long
Discipleship Events
PRAYER MEETINGS: Sunday 23rd February at 6:30pm in the Minor Hall and Sunday 1st March at 10:30am and 6:30pm in the Minor Hall.
MID-WEEK BIBLE STUDY AND PRAYER MEETING on Wednesday 26th February at 7:30pm in the Burney Room led by Edgar McKinney.
Organisation Notices
CREW will meet in the Minor Hall on Sunday 23rd February at 6:45pm.
THURSDAY TOGETHER: This week we will be having Grace Williams from the AIR AMBULANCE N.I. This charity operates an air medical service dedicated to responding to serious trauma emergencies. You are invited to join us in the Burney Room at 2:30pm to hear more of what this team do.
Church Notices
World Day of Prayer: The local World Day of Prayer service this year will be held in Glengormley Methodist Church on Friday 6th March at 10:30 am. The service this year has been prepared by the Women of Zimbabwe who invite us to 'Rise, take your mat and walk'. All women, men and children of all ages are cordially invited to join in this day of prayer. There will be a choir rehearsal for this service on Tuesday 3rd of March at 10:30am in the Methodist Church.
TEARFUND SUNDAY: Sunday 8th March at 11am we will be joined by Jenny Holley from Tearfund. After the morning service we will be having our annual Soup Lunch. Please plan to stay and donate towards this worthy cause.
For full announcement sheet: 23rd February 2020
https://www.glengormley.org/wp-content/uploads/2013/04/girlguiding_logo.jpg
86
200
Glengormley Office
https://www.glengormley.org/wp-content/uploads/2018/07/gpc-logo.png
Glengormley Office
2020-02-20 16:23:39
2020-02-20 16:23:42
Announcements 23rd February 2020