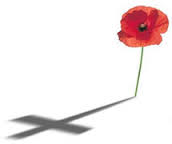 Announcements 13th November 2016
Sunday 13th November
11.00am Morning Worship Remembrance Sunday Series: Romans in context Sermon: 'There is no comfort in seeing the wrong in others' Scripture: Romans 2 Rev David Brice
7.00pm Evening Worship Rev David Brice
Discipleship Events
Mid Week Bible Study: Wednesday 16th November at 7.30pm in the Burney Room. Jerusalem in Luke's Gospel. (2) Mary's Visit. Mr Edgar McKinney
Leadership Events
Kirk Session Meeting Tuesday 15th November at 7.30pm in the Burney Room.  (Agenda and information available in Minister's room for those elders who receive hard copy.)
Organisation Notices
THURSDAY TOGETHER: This week our guest is Wesley Stewart from the Immanuel Studios in Ballyclare.  The Lord has enabled this small group to produce D.V.D.'s, in many different languages, which are sent all over Europe to be given to children and young people.  These videos are of 'Mary Jones and her Bible', the story of Jonah, Daniel in the lions den and many others. You are warmly invited to come to our meeting and hear more of what outreach is being achieved through the gospel films.  We meet at 2.30pm in the Burney Room.
Mosaic garden will meet on Friday 18th November. Come for a cup of coffee and chat at 10am and see a display of seasonal plants.
PW mission boxes to be in by 11th December to Eileen Gordon.  Also Leprosy vials to Rosemary Ruddy by the same date.
Church Notices
Newtownabbey Street Pastors next commissioning service Sunday 13th November at 6.30pm in Antrim Baptist Church. Peter McKinstry will one of those involved. Come along and hear how you can become involved. Commissioning lead by the founder, Les Isaac.
CARE FOR THE FAMILY: Putting Faith at the Heart of the Family conference, Saturday 19th November 2016, Assembly Buildings Conference Centre, 2-10 Fisherwick Place, Belfast, BT1 6DW 10 am to 5 pm (registration and refreshments from 9 am) www.careforthefamily.org.uk or call 028 92628050
Operation Christmas Child Shoebox Appeal: THANK YOU ALL for your support for the Operation Christmas Child Shoebox Appeal. The amount of money donated on and around Shoebox Sunday was £794.54 which has enabled us to send 230 shoeboxes along with an additional 80 hat and scarf sets and a number of knitted bags and purses to children who otherwise would not receive Christmas presents.
For full announcement sheet: 13th November 2016
https://www.glengormley.org/wp-content/uploads/2015/11/poppy-cross.jpg
144
172
Glengormley Office
https://www.glengormley.org/wp-content/uploads/2018/07/gpc-logo.png
Glengormley Office
2016-11-10 14:57:48
2016-11-10 15:00:26
Announcements 13th November 2016